ICE CREAM TRUCKS & PUSH CARTS
ICE CREAM TRUCK CATERING SERVICES
Boston's Premier Ice Cream Truck Company
BRINGING ICE CREAM TO YOUR EVENTS
At Dylan & Pete's, we pride ourselves on being New England's premier Ice Cream Catering Company and going the extra mile to ensure a great event every time. We've worked with thousands of companies over the past 25 years throughout the Greater Boston Area and beyond. Below is a partial list of some of the companies we've worked with in the past. Contact us today to learn more about what we can do for you!
○ Single Truck Or Fleet
○ Serve Up to 4,000 People
Hear From Our Clients
Dylan and his scoop team never disappoint! They are always on time, clean, and professional. Everything is always served with a smile! I would highly recommend Dylan and his services for any event (especially on college campuses)! My field hockey team and I have hired Dylan and Pete's for a few years now. It just keeps getting better and better!
Thank you for everything yesterday. Your guidance and professionalism was everything I could have asked for. Your staff was well trained, poised and worked hard to ensure all my tenants had a great experience during our Ice Cream Social. Thank you again and I look forward to working with you soon.
Thank you Dylan! Everyone was so pleased with the event and both of your employees were super friendly and helpful throughout the time frame. Setup and breakdown went smoothly. Thank you for helping us host such a great summer social!
I would like to thank your company for the wonderful service that was provided by both drivers for our two days of events. I know they were both blown away by how many kids and how quickly they had to work. Again we had a great experience with your company.
I cannot tell you enough how great both ladies were yesterday! I would stand on a Boston street corner handing out free ice cream on a 90 degree day with them anytime! The truck was full, had great variety and your two staff members were outstanding!
Thank you again so much for providing excellent service and ice cream, our tenants loved the variety and we loved working with you and your crew! It could not have gone any better and we have you to thank for its success.
Very reliable and professional. The drivers are always courteous and pleasant. Once I book them, I pretty much forget about it. They email me to confirm (because I prefer email), they call when they arrive and they always check with me before they leave. I strongly recommend Dylan & Pete's!
Dylan, Thanks for holding such a great event and accommodating the very last minute scheduling! The tenants loved it! Thanks again for everything!
On behalf of the bride and groom and their families, thank you for making their day so extra special. They were extremely happy with everything and appreciated all that you did!
I would like to thank you for continuing working with us and helping support our brands as well as always having great enthusiasm! It's comforting knowing we have such a great team to go to for our marketing/sampling initiatives.
I just wanted to say thanks and provide some feedback from last week's event at Tufts. The students really enjoyed themselves and the driver of the truck was very friendly. It was a big success and I hope that we have the budget again to have the truck again next year.
Thanks to you and your team for a great job. That was one of our best tenant events and your team had did great keeping up with the volume of people.
Thank you so much for another wonderful day! Joseph was so good! Knowledgeable and a great personality. We had a dairy free guest and Joseph explained the five options he had for her. SO GOOD! The event was perfect and everybody was so happy. Thank you for being a great partner to us. See you next year!
Dylan, Thank you and your crew for doing another great job at our annual resident appreciation BBQ. The driver Tony did a wonderful job and was the hit of the party for both kids and adults alike. Thanks again and you can count on me calling back for our next party. Take care and keep up the great work!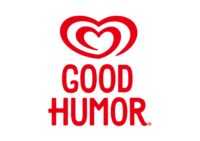 Good Humor

Premium Cookie Sandwich
Choco Taco
Big Dipper Ice Cream Cone
Oreo Cookie Sandwich
Oreo Ice Cream Bar
100% Natural Frozen Fruit Bars
Reese's Peanut Butter Cup
King Cone
Chocolate Éclair
Strawberry Shortcake
Toasted Almond
Fudgesicle
Creamsicle
Chocolate Covered Ice Cream Bar
Giant Vanilla Ice Cream Sandwich
Giant Neapolitan Ice Cream Sandwich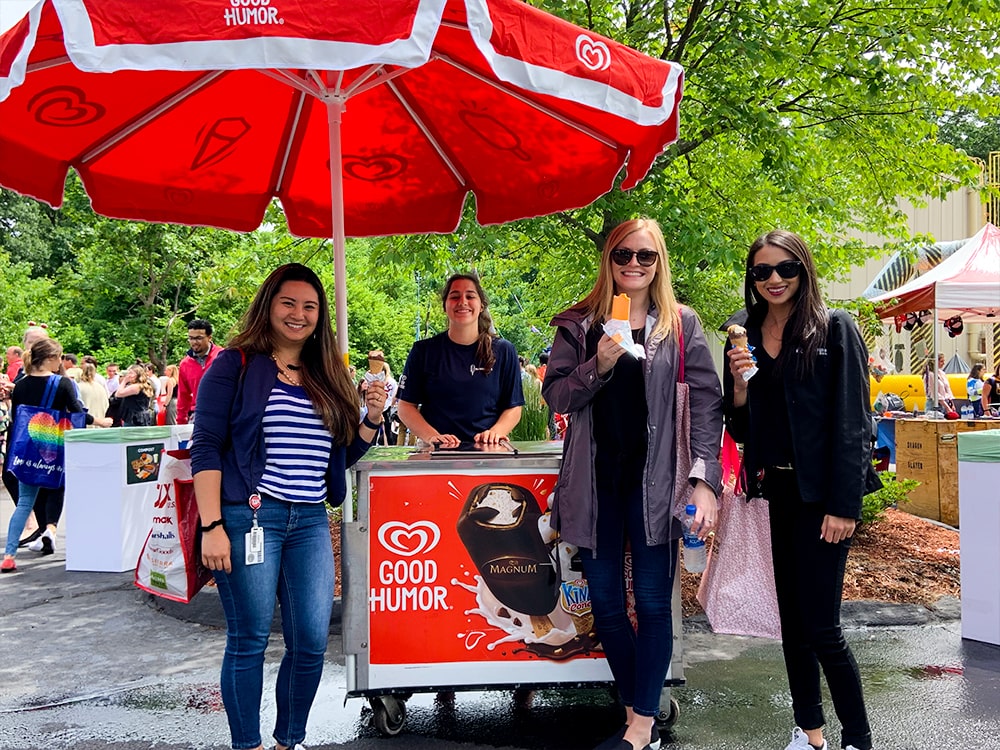 Serving Up Premium Novelties Anywhere You Need Them
VERSATILE ICE CREAM STANDS & CARTS
No room for a truck? Limited space? No problem! Our carts are flexible and are the perfect alternative offering quick and efficient service. Our team will set them up and make sure your event runs smoothly. Contact us today to learn more about what we can do for your next event.
SERVING THE BOSTON AREA
& ALL OF NEW ENGLAND
558 Chelmsford St. Lowell, MA 01851
PHONE NUMBER
EMAIL ADDRESS
SERVING THE BOSTON AREA
& ALL OF NEW ENGLAND
558 Chelmsford St. Lowell, MA 01851