DELIVERING SMILES FOR OVER 25 YEARS!
ABOUT DYLAN & PETE'S ICE CREAM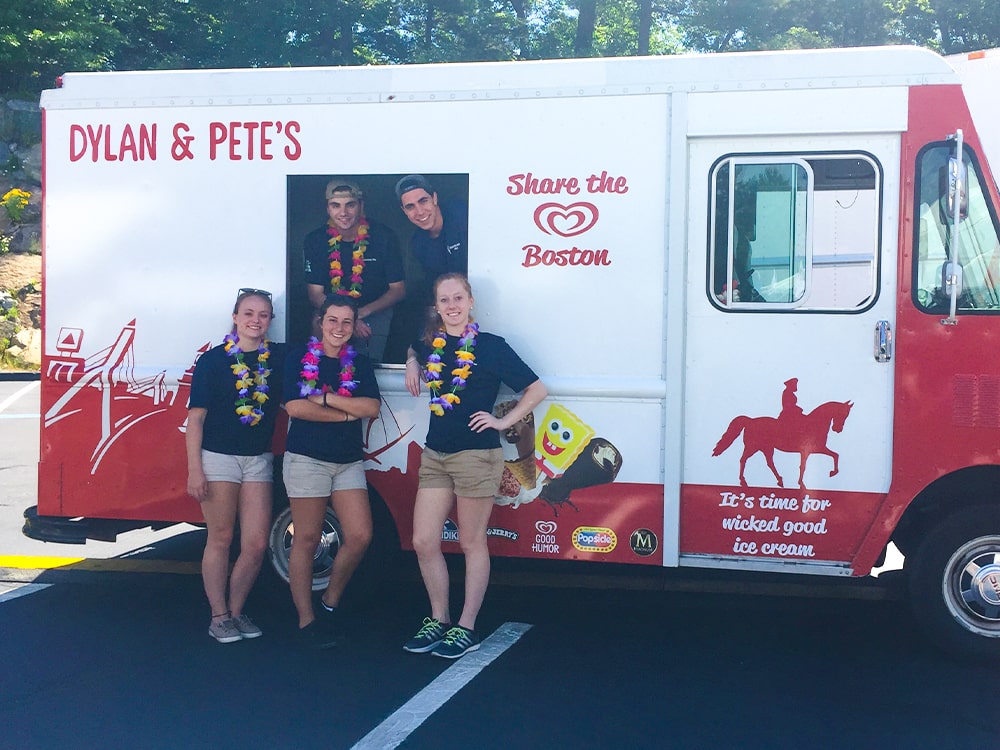 Boston's Premier Ice Cream Truck Company
ABOUT OUR COMPANY
Dylan & Pete's Ice Cream is the #1 Ice Cream Caterer in New England, serving the Boston area and beyond for over 25 years. We work with companies, event planners, and families alike to create wonderful memories and bring joy with our delicious treats! We only carry premium name brand products. Our partners include: Good Humor, Klondike, Popsicle, Magnum, Ben & Jerry's, and more!
We source our "Scooped" Ice Cream from award winning local New England Dairy Farms.
Contact us today and our fully licensed and insured team will begin working with you on your next ice cream social event!
○ Picnics, BBQ's & Outings
○ Employee Appreciation
○ Customer/Tenant Appreciation
○ Grand Openings
○ Promotional Campaigns
○ Company Anniversary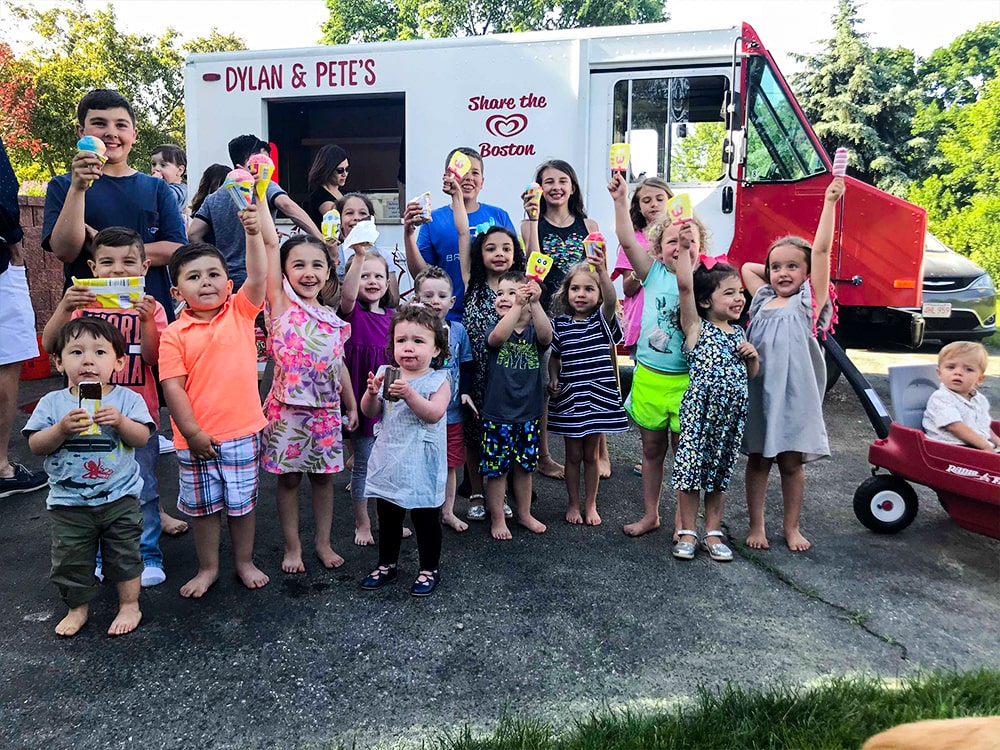 We'll Make Sure Your Event Goes Perfectly
STRIVING FOR SATISFACTION
Our business is about more than bringing Ice Cream from place to place. We work with companies to boost employee morale, increase coworker camaraderie, build a connection with the community, and bring new and lasting brand value through well-organized events. We pride ourselves on being professional and dependable and going the extra mile to help make your event a success. But you don't have to take our word for it. View our Testimonials page today to learn more.
SERVING THE BOSTON AREA
& ALL OF NEW ENGLAND
558 Chelmsford St. Lowell, MA 01851
PHONE NUMBER
EMAIL ADDRESS
SERVING THE BOSTON AREA
& ALL OF NEW ENGLAND
558 Chelmsford St. Lowell, MA 01851