60+ FLAVORS & 17 TOPPINGS
HOT FUDGE SUNDAE CATERING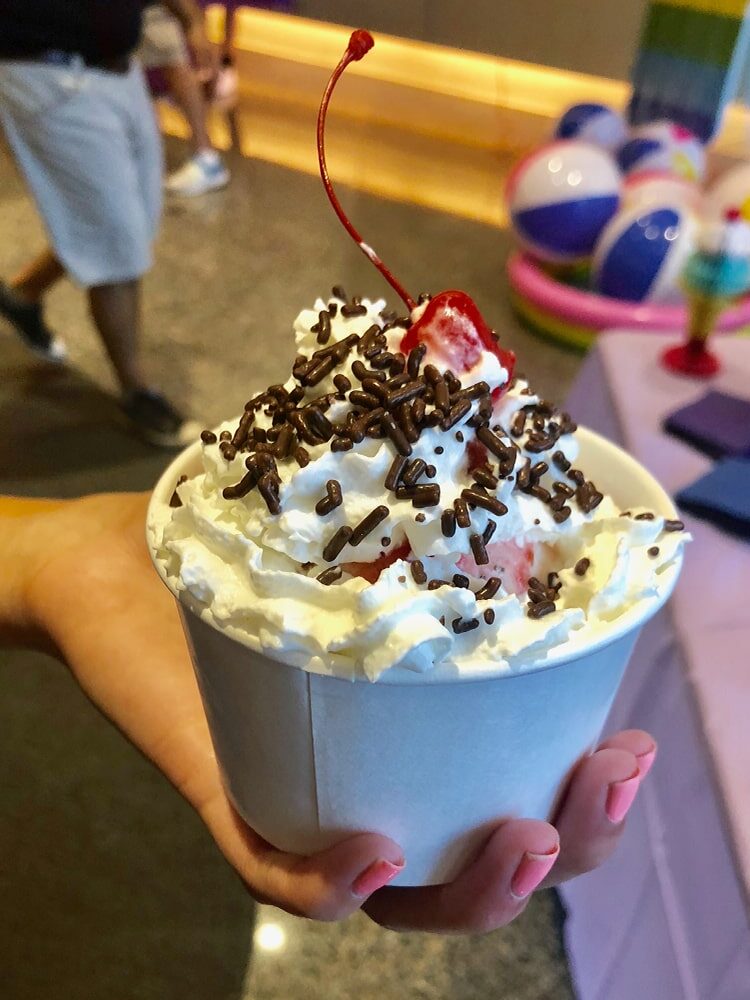 Ice Cream, Toppings & Staff For Your Corporate Event
HOT FUDGE SUNDAE BARS
At Dylan & Pete's Ice Cream, we provide fun and engaging Hot Fudge Sundae Bar ice cream catering services for all types of events for schools and businesses. Our team serves all of New England with a massive selection of quality ice cream and toppings. Whether it's a small office party or a school sponsored event, a Hot Fudge Sundae Bar is the best way to make memories and spread joy. View our toppings below and contact us to schedule a Hot Fudge Sundae Bar at your next event.

Banana
Brownie Nut Fudge
Butter Pecan
Caramel Caribou
Chocolate
Chocolate Lover's Chocolate
Double Dutch Choc.
Fudge Swirl
Java Nut Fudge
Maple Walnut
Moose Tracks
Orange Pineapple
Peppermint
Raspberry Chunk Fudge
Snickers
Toffee Crunch
Vanilla Bean
Almond Joy
Banana
Big Dig
Black Raspberry
Brownie Nut Fudge
Bubble Gum
Butter Crunch
Butter Pecan
Candy Bar
Cappuccino Chip
Caramel Caribou
Caramel Cashew Crunch
Cherry Vanilla
Choc. Chip Cookie Dough
Chocolate
Chocolate Chip
Chocolate Lover's Chocolate
Coffee
Cotton Candy
Double Dutch Choc.
French Vanilla
Frozen Pudding
Fudge Swirl
Grapenut
Heavenly Hash
Java Nut Fudge
Kahlua Chip
M&M
Maple Walnut
Mint Chocolate Chip
Mint Oreo
Moose Tracks
Mud Pie
Old Fashioned Peach
Orange Pineapple
Oreo
Peanut Butter Cup
Peppermint
Peppermint Patty
Pistachio
Raspberry Chunk Fudge
Rocky Road
Rum Raisin
Snickers
Strawberry
Tiramisu
Toffee Crunch
Turtle
Vanilla
Vanilla Bean
Walnut Fudge
Crushed Butterfingers
English Toffee Bits
Mini Chocolate Chips
Mini M & M's
Mini Reese's Pieces
Flaked Coconut
Hot Fudge
Butterscotch
Caramel
Strawberries
Crushed Pineapple
Crushed Oreo
Crushed Butterfingers
English Toffee Bits
Mini Chocolate Chips
Mini M & M's
Mini Reese's Pieces
Flaked Coconut
Finely Diced Walnuts
Gummy Bears
Jimmies
Maraschino Cherries
Real Whipped Cream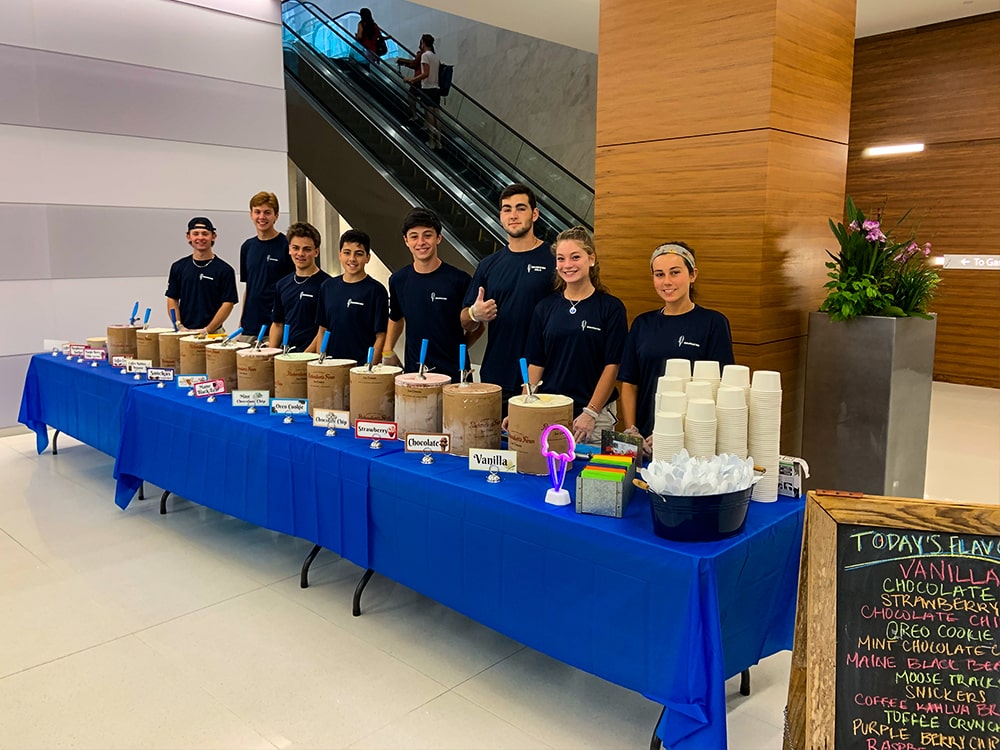 Bringing Joy & Appreciation
PERFECT FOR CORPORATE PARTIES
Who doesn't love a Hot Fudge Sundae? It's a great way to show your employees, tenants, or customers that you appreciate them! Our team handles everything from set-up to clean-up with special attention to detail. View our Testimonials page to learn more about our past Sundae Bar customers' experiences or contact us today for an estimate!
SERVING THE BOSTON AREA
& ALL OF NEW ENGLAND
558 Chelmsford St. Lowell, MA 01851
PHONE NUMBER
EMAIL ADDRESS
SERVING THE BOSTON AREA
& ALL OF NEW ENGLAND
558 Chelmsford St. Lowell, MA 01851